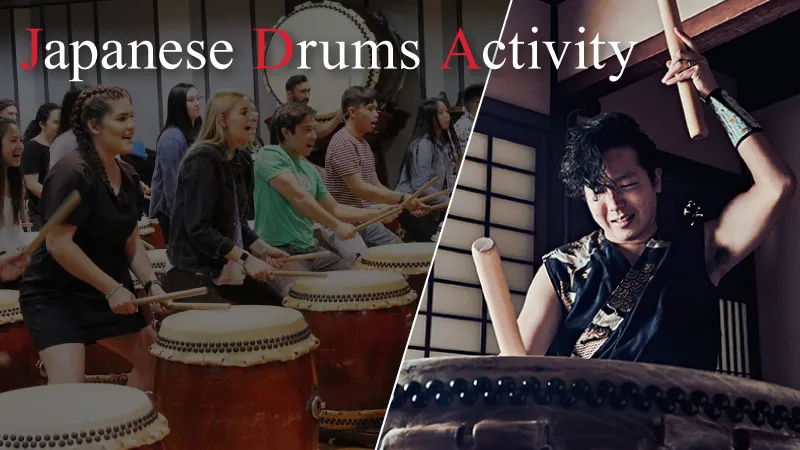 Japanes drums
PayPal
Credit Card
#A0014 Japanese drum activity
This activity lets you experiment with beating and rhythm using real taiko drums.
We have prepared a program to "have fun and learn" about taiko and Japanese traditions.
We will offer you a typical Japanese "hospitality" which will accentuate your trip to Japan with family, lovers or friends.
Do not hesitate to ask to book your experience.
Date and hour
2023-05-29 / 16:30~17:30
Empty / Capacity

15

/

15

Venue
TAIKO-LAB KYOTO
113-4, Takatsuji-Omiya-cho, Shimogyo-ku, Kyoto
We are currently not accepting reservations.
Please wear a mask and socks during class to prevent any coronavirus infection.
Stripe is used for secure credit card payment communications.
Cancellation Policy
Change of Between 30 and 4 days before No cancellation fees number of people Between 3 days and the same day 100% of the price of the reservation x the number of people withdrawn

Cancellation Between 15 and 4 days before Guaranteed minimum rate (39,000 yen / hour)
Between 3 days and the same day Total price of the reservation (100%)

* It is possible to increase the number of participants until the same day.
* Cancellation charges cannot be less than the guaranteed minimum rate.